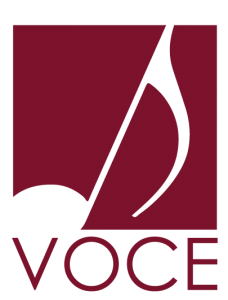 VOCE was established in 2002 by the late Sandy Beam. His dream was to develop a premier choral ensemble featuring some of Surry County's most talented musicians. In order to maintain that dream he depended on donations to help with financial support.
The group is incorporated in the state of North Carolina for cultural entertainment and educational purposes as a not-for-profit corporation (501-C3).
VOCE is a non-member corporation comprised of the Board of Directors and committees to aid in publicity and fundraising. Vocalists, musicians, and directors who rehearse and perform with the ensemble of VOCE are referred to as Musical Associates. Persons who support VOCE through volunteer efforts, committee assignments, or other endeavors but who do not participate as Musical Associates are referred to as Community Associates.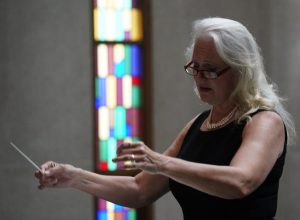 The Board of Directors is made up of eight voting members, including four officers of the group.
2017-2018 Season
Current Officers:
President — Sharon Gates
Vice-President — Ross Scott
Secretary — Angela Collins
Treasurer — Bill Griffin
Current Board Members:
Artistic Director — Patti Miller Fulk
Community Member– Mark Gillespie
At Large Board Members — Jennifer Creasey and Gary Pruett
VOCE rehearses on Monday evenings at Dobson First Baptist Church.