Welcome to VOCE
The Premiere Vocal Ensemble
of Surry County, NC
VOCE is looking forward to a wonderful 2022 Christmas concert season! This year is the 20th anniversary of VOCE's founding by the late Sandy Beam. We will title this year's performance The 20th Anniversary Sandy Beam Christmas Concert to celebrate this milestone. Lance Newman and Adam Rudisill return as our music directors after our very well received "Broadway Our Way" concerts this past summer.
VOCE holds rehearsals every Monday evening from 7-9 PM at Dobson First Baptist Church. The first rehearsal is September 12 and will begin with social hour and refreshments from 6-7PM. We plan to have concerts on December 5 and 12, and we may also arrange other ensemble performances during the Christmas Season. If you have not sung with VOCE in the past, please contact Lance or Adam to set up an audition. If you sang with Sandy Beam, come join us and celebrate Sandy!
The VOCE Board of Directors has the duty and responsibility to provide a safe and healthy environment for our rehearsals and performances. We request that all singers and musicians be fully vaccinated for COVID and influenza. When case rates are high in Surry County and social distancing is not feasible, we sing wearing masks; we can provide special singers' masks to those who need one.
For more information contact:
Lance Newman, music director : lancecnewman@gmail.com
Adam Rudisill, music director : arpiano27030@yahoo.com
Sharon Gates, VOCE President : sergates@yahoo.com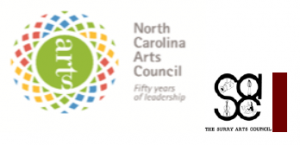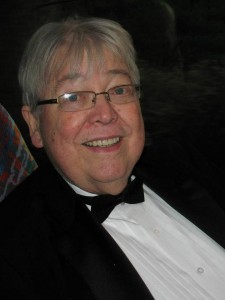 VOCE was established in 2002 by the late Sandy Beam. His dream was to develop a premier choral ensemble featuring some of Surry County's most talented musicians. In order to maintain that dream he depended on donations to help with financial support.
Our Mission: Voce is an auditioned choral ensemble whose goal is to provide outstanding concerts for the education and enjoyment of our audiences, and to provide life-long singing opportunities for our members.
For the latest news, click on the NEWS button on the Menu above.
© 2022 VOCE, Inc. – Mount Airy, North Carolina, 27030[br]
No part of this website may be used without written permission from VOCE, Inc.[br]
Original design of logo & background graphic by Ashley Felts. No reproductions permitted.